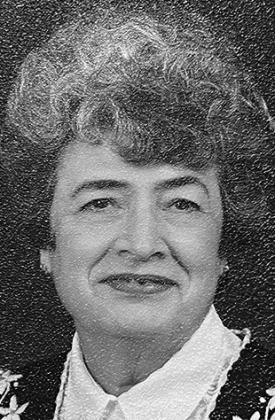 Obituaries
August 15, 2023
Fanny Marques Galan
Fanny Marques Galan, 90, of Jena, passed from this life on Saturday, August 5, 2023 at LaSalle Nursing Home in Jena.
She was born December 16, 1932 in Michoacan, Mexico.
Services were held at 11 a.m., Tuesday, August 15, 2023, at Nolley Memorial United Methodist Church, under the direction of Hixson Brothers Funeral Home, Jena, LA.
She was preceded in death by the father of her children, Bobby Joe McNutt; and her parents, Abraham Galan Blanco and Alicia Quintana.
Those left to cherish her memory inc...