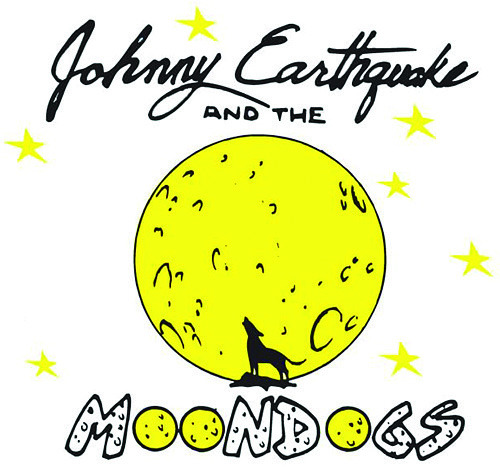 Howdy Neighbor Day Saturday
With temperatures predicted to be in the high 70's Saturday with no rain in sight, it should be a beautiful day for Jena's annual Howdy Neighbor Day Festival.
The event will take place Saturday, October 7 at the Town of Jena Park Amphitheater with all types of entertainment, food and vendors set to make this year an historic, record-breaking attendance festival.
Jena Colonial Trails Chairman Blake Phillips announced that gates for Howdy Neighbor Day will open at 9:30 a.m. and the opening ceremonies will begin soon after. Howdy Neighbor Day is always held in conjunction with Jena High School's homecoming which will be held Friday, Oct. 6. Admission to the festival is $5 for ages 5-15 and $10 for 16 years old and up.
There are just a few vendor spots are still available so if anyone would like to set up a booth please contact Phillips at (318) 312-1200 as soon as possible for more information or to reserve a location. There is also a need for volunteers to work the event and anyone wishes to lend a hand may also contact Phillips.
Normally, Howdy Neighbor Day ends with a bang with the traditional fireworks show, however, due to the statewide burn ban, fireworks will not take place this year.
But there will be plenty of entertainment fireworks at the amphitheater, beginning at 9:45 a.m., when the award-winning Glory Bound Cloggers of Jonesville will take the stage followed by Beau McClure at 11 a.m.
At 12 p.m., Mike McKenzie will perform followed by Paul Boudini at 1 p.m. At 2 p.m., Bryce McGlothin will hit the stage followed by the Kendell Shaffer Band at 3 p.m.
The nighttime lineup will begin at 5 p.m. with local favorite Avery Michaels & Exit 209.
At 8 p.m., the Howdy Neighbor Day featured artists, Johnny Earthquake & The Moondogs, will take the stage and perform into the night.
The exciting band from Natchitoches will delight the young and old with various musical selections and interactive audience songs.
The band plays festivals and venues across the nation and features over 10 members including a brass section.
About the Band
After nearly a quarter century of making great music all over the south, the multi-award-winning showband, Johnny Earthquake & The Moondogs could rest on their laurels. But that's not what the Moondogs are about.
The accolades have been many over the years, Battle of the Bands Champions, several "Best Of" designations including "Cenla's Best Band", and most recently receiving the "Best of the Best" wedding band national award two years running from "The Knot" wedding planning website.
The Louisiana Music Hall of Fame has even awarded Johnny Earthquake with special recognition.
Along the way, reviews by media, renowned musicians, and clients alike have been glowing.
City Lights entertainment magazine described the Moondogs as "Quite simply Louisiana's Best Showband." Portfolio entertainment magazine said, "No other Louisiana band can touch them!" Rock Legend Eddie Money called them, "The best Louisiana Band in the World."
Grammy winning David Letterman bandleader Paul Shaffer referred to the Moondogs as "My favorite band." Country music superstar Trace Adkins has declared: "I LOVE THE MOONDOGS! THEY ROCK!" Artists like Mike Love of the Beach Boys, Robert Plant of Zeppelin, Dusty Hill of ZZ Top, Jimmy Vaughn, and Delbert McClinton are on record expressing their desire to "Jam" with Johnny Earthquake & The Moondogs.
The list of musicians who have performed with the Moondogs is no less impressive. They include Rock & Roll Hall of Fame and Elvis Presley band leader, James Burton, along with other Elvis band members Estelle Brown and D.J. Fontana.
Also, sharing the stage with the Moondogs have been Trombone Shorty, Rick Derringer, Sam the Sham, Steve Lukather of Toto, T. Graham Brown, Joe Stampley, Wayne Toups, Jo El Sonnier, Mitch Ryder, Kenny Wayne Shepherd, members of Eric Clapton's, Rod Stewart's, Michael Jackson's and Janis Joplin's bands, along with members of Chicago and The Doors. The Moondogs still found time to go in the studio and record several critically acclaimed albums. Their songs have even been featured in Hollywood movies. Johnny Earthquake himself has performed with The Beach Boys, The Doobie Brothers, Percy Sledge, Badfinger, Mitch Ryder, Wayne Toups, and many other acts. Johnny even has his own popular syndicated radio show, "Jammin' with Johnny – The Johnny Earthquake Show" on 100.7 KZBL in Natchitoches and 99.9 KTEZ in Sabine Parish. One might think with that kind of resume the Moondogs would be past performing at weddings, Mardi Gras Balls and the like. Nothing could be further from the truth.
"Yes we get to play some cool stuff with some amazing legendary performers" said Moondog guitarist and manager Adam Guillory, "But our bread and butter and some of the best and most fun gigs remain weddings, Mardi Gras Bals and parties, festivals, and other events in our area."
"We take every wedding reception as a challenge to make it the best one the people there have ever attended," Guillory continued "You'd be surprised how many times folks have told us we accomplished that goal and I guess the 'Best of the Best' award from The Knot confirms it."
Guillory said Mardi Gras Balls and parties are another favorite of the band. "Louisiana is the home of Mardi Gras." He said, "But we've played balls from Shreveport to Alexandria, to Lafayette, to Lake Charles to Mississippi, to Alabama and even as far away as Pensacola, Florida. We feel like we know the formula to make every Mardi Gras event fun and successful".
When asked what the Moondogs' favorite gig was, Guillory said it's a tough call.
"We've had so many great ones," he said, "Like getting to play with so many big stars in front of huge crowds."
"But if I had to pick one favorite," he said, "I would have to say our annual 'Bands on the Beach' concert we've played for the past five years on Pensacola Beach. The venue is amazing, looking out over the gulf, with thousands of excited fans in attendance."
The sentiment is confirmed by Buck Lee, former Executive Director of the Santa Rosa Island Authority which books the event. "I've been booking bands for over 30 years and have booked hundreds of bands of all shapes, sizes, and types. I can honestly say that Johnny Earthquake & The Moondogs is the best band we've ever had at Bands on the Beach. We love the Moondogs."