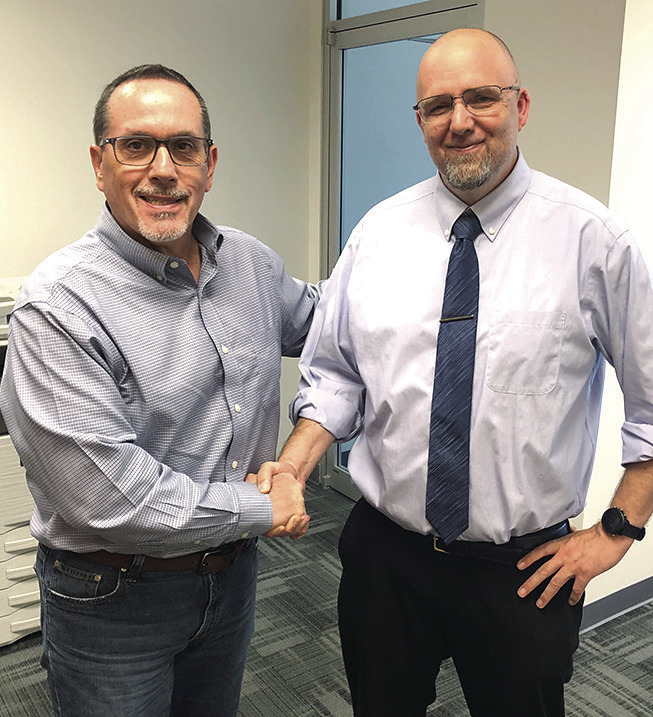 Times-Signal Editor Elected to LPA Board
The Louisiana Press Association (LPA) added a new board member and retained another as part of its Annual Stockholders Meeting on Sept. 29.
Craig Franklin of The Jena Times Olla-Tullos-Urania Signal joins the LPA Board of Directors. Randy Brown of the Bossier Press Tribune retained his seat on the 13-member board.
Craig Franklin is the son of the late Sammy J. Franklin, who died in 2022 after 54 years as publisher and editor of the family newspaper. Craig served alongside his father most of that time and helped usher in the complete digital overhaul of the production of the newspaper. Craig and his wife, Kimberly, officially purchased the newspaper from the Franklin Succession on March 28, 2023.
He was nominated to fill Darrell Guillory's seat. Guillory, of Louisiana State Newspapers (LSN), elected to leave the board after two decades of service.
Brown retains his seat after being appointed to fill an in-term vacancy. Brown has worked at The Press Tribune for 22 years, been publisher of the paper for nine years, and was named regional publisher for Specht Newspapers in 2022.
Continuing to serve on the board are President J. McHugh David (The Livingston Parish News); President- elect Mary Terry (Southeast Region for LSN); Secretary-Treasurer Steve Colwell (Natchitoches Times); Past President Sam Hanna Jr. (Hanna Newspapers); Kevin Hall (Georges Media Group); Garland Forman, (North Region for LSN); Marc Richard (Ruston Daily Leader); Judi Terzotis (Georges Media Group); Misty Castile (Shreveport Times); Shanna Dickens (Daily Iberian); and Dan Phelan (American Press).
Presidents Awards:
LPA President McHugh David presented Sam Hanna, Jr. of Hanna Newspapers, Darrell Guillory of Louisiana State Newspapers and Steve Colwell of the Natchitoches Times with 2023 Presidents' Awards in recognition of their service work and commitment to the Louisiana Press Association.
Changing business structure:
Shareholders approved proposals to change LPA's business structure to be more in line with the industry standard. LPA is the only press association in the nation that has retained setup as a single corporation, while others are typically two companies: a 501 (c6) non-profit, which then owns a for-profit subsidiary as its marketing arm.
The new business model will complement the Louisiana Press Foundation, a separate 501(c)3 foundation which functions to promote charitable and educational work.
In addition to putting LPA in line with press associations in peer states, the new structure could provide tax advantages and fundraising opportunities that the old structure simply does not permit.