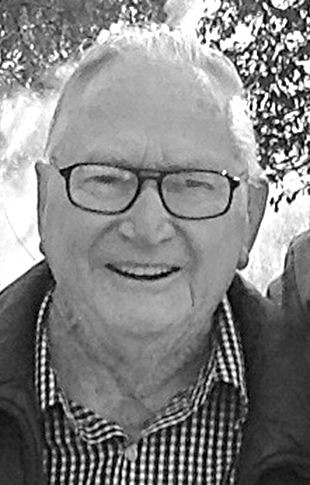 Obituaries
October 11, 2023
Rev. C. D. Beard
Reverend Charles "C. D." Beard, 95, of Lismore, LA, went to his heavenly rest on Wednesday, October 4, 2023, at his home, surrounded by loved ones.
He was born June 1, 1928 in Lamarque, LA to the union of his parents, Charlie Newton Beard and Loula Frances Broussard Beard.
Reverend C.D. proudly served his country by enlisting in the Navy during WWII, and served over 20 years in the U.S. Army as a Sergeant First Class, with overseas duty during both the Korean conflict and the Vietnam War before his retirement in 1968.
C.D. loved the Lord, and after his military service, was called to the ministry. He went on to pastor numerous churches in Louisiana including Fish Bayou Baptist, Hill Memorial Baptist, Monclova Road Baptist, Morrow Baptist, Bayou Macon Baptist, Bellevue Baptist, Bougere Baptist and First Baptist Waterproof Church.
Services will be held at 2 p.m., Saturday, October 14, 2023, at Lismore Baptist Church, with Pastor Ken Gilmore and James Shirley officiating.
Interment will follow in the Lismore Baptist Church Cemetery, under the direction of Young's Funeral Home.
He is reunited in heaven with his parents; brother, Jimmy Beard; sisters, Sharon Ann Morace, Peaches Beard and "Pud" Cannon; daughter, Kaye Matuszak; and son-in-law, Carlo Spera.
Those left behind to cherish memories of Rev. C. D. include his beloved wife of 70 years, Ruth Beard; sisters, Milt Brown, Ruby King and Mary Linnie Gass; daughters, Sherry Spera and Patricia Yoruw (Bernard); son, David Beard (Jeanine Schmidt); grandchildren, Coley Beard, Joey Yoruw, Katie Spera, Lubwaan Yoruw (Kyle Crompton), Kenn Yoruw (Marinda), Micah Matuszak and Loomrang "Rainy" Yoruw; grandchildren, Braden Spera, Tre Beard, Cyran Beard, Harlem Hubbard, Mateo Vazquez and Catalina Beard; and numerous, family and friends who loved him dearly.
Pallbearers will be grandchildren Joey Yoruw, Kenn Yoruw, Kyle Crompton, Micah Matuszak, Cyran Beard, Braden Spera and Harlem Hubbard, along with John Ross of Monterey, LA.