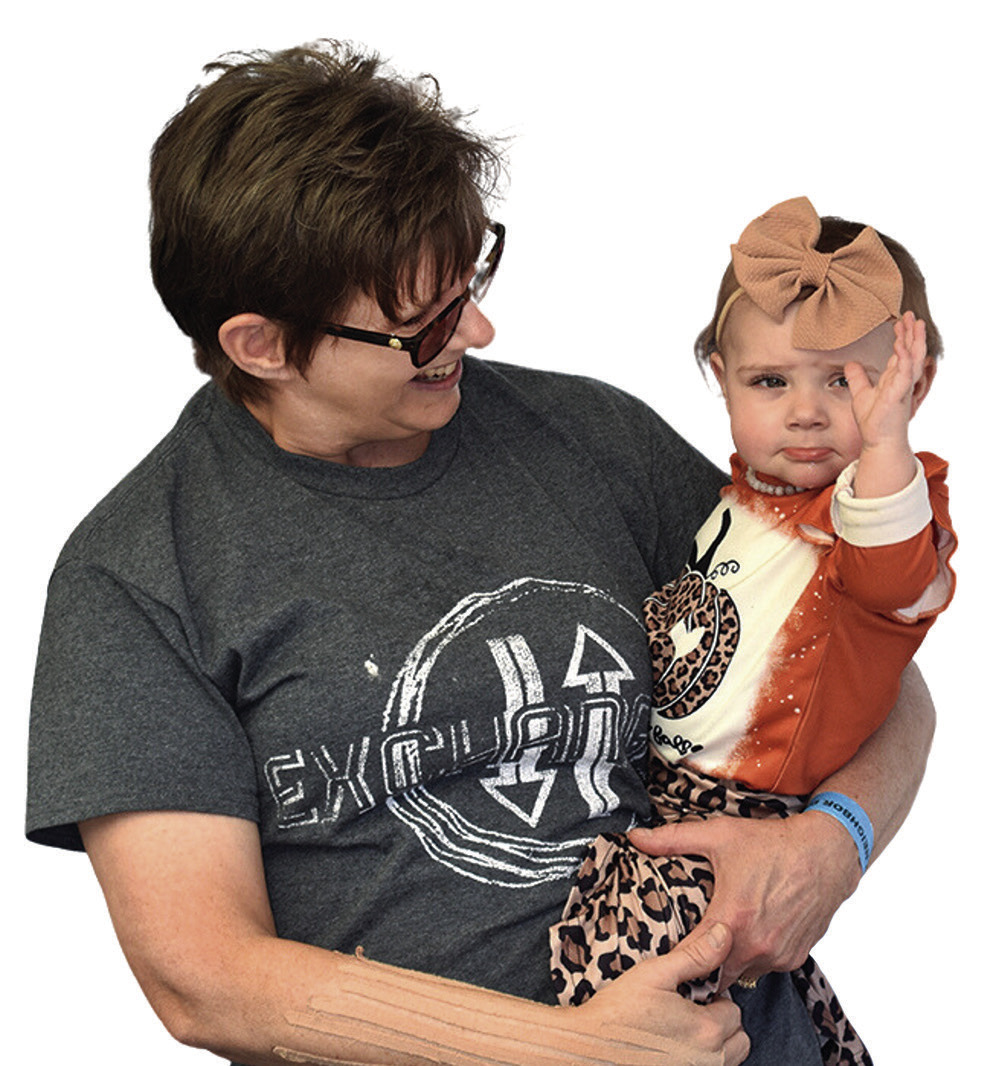 Thousands Attend Howdy Neighbor Day
Thousands of people took advantage of the beautiful weather last Saturday as the annual Howdy Neighbor Day festival took place at the Jena Town Park Amphitheater.
A large number of vendors and food booths, along with local and district politicians, helped make the day a huge success, according to Colonial Trails of Jena Chairman Blake Phillips.
"The key to such a successful day is the outpouring of help from the community, vendors, local merchants, civic groups and law enforcement," Phillips said. "Everyone involved donated a significant amount of time and energy to this community fun-filled day."
Estimates put the crowd at around 3,000 people as they enjoyed entertainment throughout the day from local favorites like the Glory Bound Cloggers to Avery Michaels & Exit 209, to the featured artists during the evening program, Johnny Earthquake and the Moondogs.
It was a sunny day with temperatures reaching the mid-70's during a typical fall cool spell, to the delight of all attendees.
Vendors reported great sales during the day and the children enjoyed all of the activities designed for them.
Many former residents of Jena attended the festival, using the time to continue visiting with friends as a continuation from the previous day when Jena High School celebrated its homecoming.
The sponsor of Howdy Neighbor Day is the Colonial Trials of Jena, consisting of members Blake Phillips, Candy Barton, Haley Vickers, Malcolm Ward and Jena Mayor LaDawn Edwards.
They noted the event would not have been possible without the many volunteers, including: LaSalle Sheriff Scott Franklin and deputies, Jena Police Chief Scott McLendon and officers, Town of Jena employees, The Lion's Club of Jena, Jeremy and JoEllen Roark, Amy Owens, Julie Wilkerson, Billy and Anna Masters, Lester Francis, Amanda Hamilton, The Jena Times and staff, Howdy Neighbor Day vendors and entertainers. They also thanked the event's major sponsors, The GEO Group, Windham Oil Company, Mitch's Restaurant, OfficeLinx-Keith Black, Representative Gabe Firment, CLB The Communit Bank and the Jena Band of Choctaw Indians.