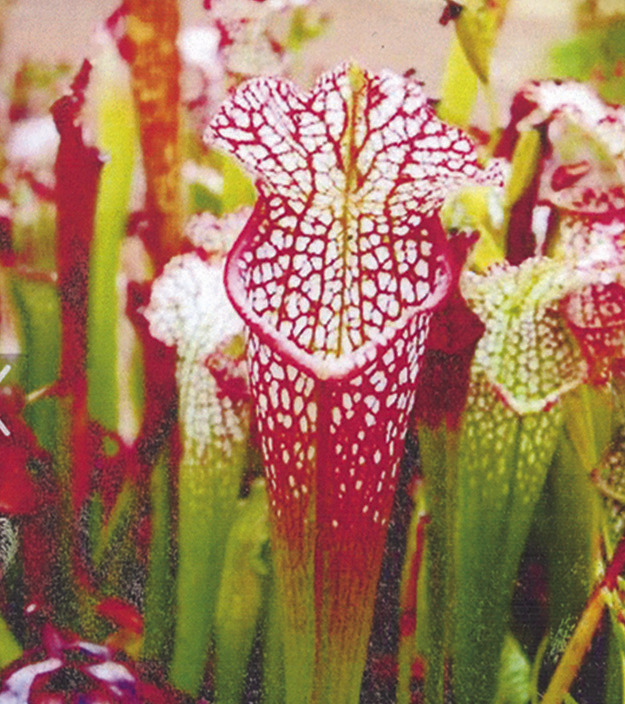 Columns/Opinions, Lifestyle
October 18, 2023
Photo of the Week…
My travels have taken me to places far and wide. I am privileged to see and do things that the average citizen does not get to experience. My most recent trip was one of exploring the vegetation, insects and unusual plants on the Alabama Gulf Coast. I was lucky enough to find all the above at a place called Graham Creek Nature Preserve.
The Preserve is easy to find. Just take Alabama Highway 59 South out of Foley, Alabama for a few miles until you intersect Highway 12 East. Drive about 3 miles and you will be at the Nature Preserve. It's well marked with signs. At the Welcome Center, you will find friendly staff members to give you information about the plants and animals in the area. They will also give you a brochure that outlines all the many trails in this wonderful place.
Here is a description of the trails: RED TRAIL – one mile: This loop goes through upland and bottom land forests plus mixed forest. The trail has water on it year-round. There are two creek crossings with small foot bridges to get hikers over most of the water. However, you should expect to get your shoes wet and muddy. The trail contains a picnic pavilion, benches and some of the famous Creek Crawl Mud Race obstacles. I took this trail and had a great time. I also got some great pictures of ferns, beaver damage, a little fall color on some leaves and I could see fish feeding on the surface of the creek's small pools of water. YELLOW TRAIL – 1.5 miles: It's called the Pitcher Plant Loop. You'll see pine vistas and pitcher plant bogs. Two of the spurs on the trail have benches for watching wildlife. Seasonal carnivorous plant booms, migrating butterflies and an array of birds and insects can be seen. The trail is easy to hike and stays dry all year. This is a good trail to hike if you are on a tight schedule. BLUE TRAIL – 3.1 miles: This is a great trail for people who like cross-trail running. The trail crosses some small bridges and a free running creek. Expect to get muddy because you will experience some boggy places. Also expect to see wildlife in the area. PINK TRAIL – 4 miles: This trail is a killer and 4 miles long (gulp). I didn't even think about taking this trail. The literature says the trail is called "Creek Crawl". There are two creeks to cross, muddy ponds to wade through and obstacles of all kinds such as brush to scrape your legs, root wades to run over and uneven spots all along the way. Whew! ORANGE TRAIL – 0.5 mile: This trail is for folks like me. It's only 0.5 miles long. There are memorial trees along the trail remembering the people who caused this wonderful place to become a reality. This trail connects to other trails in case you want to walk some more. PURPLE TRAIL – 0.4 miles: This is another short trail. Along the way you will likely see wildlife, butterflies, pollinators such as bees, wasps and other insects. You will likely see carnivorous plants such as the pitcher plants of different colors.
All in all, this is a unique nature experience. It is well suited for people of all ages. It was more than I had anticipated. More towns and parishes could and should make such trails in their areas.