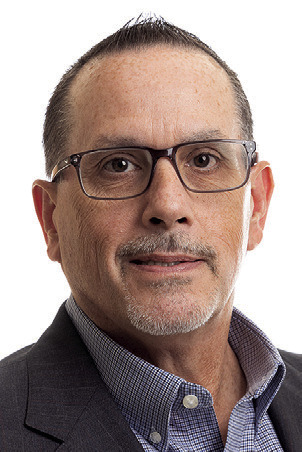 Columns/Opinions
November 1, 2023
Honoring the JHS Student Section
Craig Franklin:
If you are a fan of Jena Giant football, you are really loving what this year's team is accomplishing. Led by a senior class of around 15 players and playmakers in all of the lower classes, their record currently stands at 9-0 and they are ranked #1 in the Division III Non-Select Power Rankings.
The Jena Giants are one of only 11 teams in the entire state that are undefeated and the only undefeated team in Division III Non-Select. This includes powerhouses like Sterlington and Union Parish who have more than once sent the Giants home stopping a playoff run. The Giants are making headlines and sports shows across Louisiana, especially after taking down an undefeated and very good Bunkie team two weeks ago.
Back in August, about a week before their first scrimmage and about a month before their first regular season game, I sat down with Head Coach Jay Roark and interviewed him for our annual pre-season football preview.
Now, if you know Roark, he is not the type of person that believes in hype. He does not like any boasting or predicting wins and normally he plays down his teams even if he has a strong unit. While there are times when I'm sure he expects his team to win easily, he never admits it out loud – and certainly not to his players.
But at the interview with him back in August, I noticed a difference. No, he was still the same, still trying to downplay his team and how stout they would be, but I couldn't help but notice he was having to really work hard at curbing his emotions and enthusiasm. It was almost as if he was trying not to give away his feelings inside that he knew this team had tremendous potential and this could really, truly be the year that they make it to the dome (state championships).
His players – not him – had adopted a mantra during their summer workouts. It has since evolved into a mission statement and has been hash-tagged not only on social media but in the hearts of Giant fans everywhere. It is simply: Why Not Us? #WhyNotUs.
Knowing how superstitious coaches are in general, let me clarify this editorial. This is in no way a prediction or proclamation that the Jena Giants will be in New Orleans on December 8 to play for a state title. In fact, while I'm very proud of this Giant team and all they have accomplished, this editorial is in fact addressed to a different set of Jena High School students.
For as long as I can remember, LaSalle Parish has had some of the best fans in the state at both of our high schools. Other schools want to play our teams simply because they know our fans travel and they will have a good payday on the Friday night when one of our teams come to town.
Both schools have always had great parents who go the extra mile in supporting the school including band, cheer, dance and all sports. Businesses and the community at large support our schools from promoting events to buying meals to sponsoring ads.
But for the life of me, I cannot remember a time when Jena High School has had such an outstanding student section that cheers from the time the Giants enter the stadium until late in the night, long after the final horn blows.
I can't remember a time when the student section was filled with as many young people as it has been this year. They are not there to simply watch a game – they come to be a part of the game and to make a difference in the game. They are, in fact, as much involved with every play as the players themselves.
I don't know who came up with the SpongeBob SquarePants intro for every kickoff, but I've got to tell you, it is one of the most impressive things this old man has seen in years. I smile to myself every time they do it and pride fills my heart as I watch and listen to those young people cheer. If you haven't experienced it, make sure to come to a game and just sit back and enjoy.
In this day and age where young people are so concerned about their social media status and are worried about what others think of them, it's refreshing to see the Jena youth just have fun at a ballgame without a care in their minds of what others think of them.
For the first time I can remember, the JHS Cheerleaders have a group of people who actually participate in their cheers. Gone are the days when they ask for a response and crickets are heard from the stands. This year, that JHS student section is screaming louder than the cheerleaders themselves, an impressive feat to say the least.
Whether the game is close or a blowout, that student section never leaves and is always cheering. They'll sing to the top of their lungs on "Hey Baby" and during the fourth quarter when the song "Country Roads" is played, they pull out their phones with flashlights shining, leading a new tradition at home games that now all of the Jena fans are participating in.
Last Friday night, as "Country Roads" was playing and the crowd enjoying themselves with the game well in hand by the Giants, the music had to be stopped as play resumed. Unfortunately, it was right at the time when the chorus began when the student section sings the loudest.
As the music stopped – the students didn't. They finished the chorus acapella, rewarded by a round of applause from Giant fans.
And as much as I could go on about their school spirit, it is something that happened Thursday night, October 12, that really deserves recognition from this editor.
Bolton had come to town for a district game and with the exception of maybe five people in their stands – it was totally vacant. Their team had not been doing well this year and for whatever reason, the visitor stands were completely empty.
With no one there to cheer on the Bolton Bears and with Jena completely dominating the game, many from Jena's student section made their way to the visitor side and sat in their stands.
They did not go there to mock their team or disrespect them, but they were there to legitimately offer encouragement as they felt sorry that no one was there supporting them. They cheered the Bears on as their first team finally made a drive against Jena's second and third string deep in the fourth quarter. When Bolton finally scored, they cheered just as loud as if Jena had scored.
As I watched the event unfold from the Jena sideline, one of the game officials near me turned and asked: "Am I seeing what I think I'm seeing?"
I assured him he was. His reply was to tell me that in all his years of officiating he has never seen a display of sportsmanship as he was witnessing at that moment.
And in all my years of covering Jena football, neither have I.
So, thank you JHS student section, for being a group of young people that are leaving your mark on Jena High. Thank you for beginning a tradition that I hope will continue for decades.
But most importantly, thank you for reminding us all what is really important in life. You have made and continue to make your community proud.