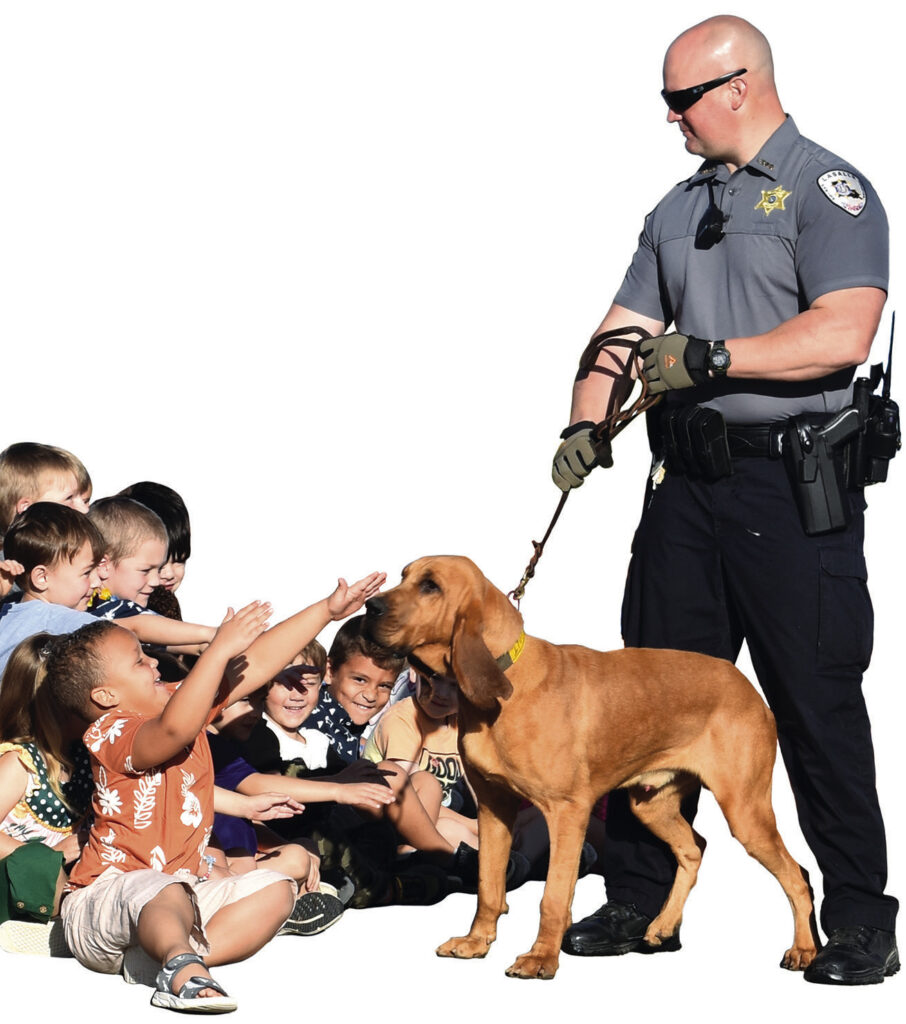 Red Ribbon Week Observed
Students across LaSalle Parish observed National Red Ribbon Week last week with various events, programs and dress-up days.
The national week of events was officially observed October 23-31 and is one of the nation's largest drug prevention movements.
Since its beginning in 1985, the Red Ribbon has touched the lives of millions of people around the world. In response to the murder of DEA Agent Enrique "Kiki" Camarena, angered parents and youth in communities across the country began wearing Red Ribbons as a symbol of their commitment to raise awareness of the killing and destruction cause by drugs in America. When Kiki decided to join the U.S. Drug Enforcement Administration, his mother tried to talk him out of it. In response, Kiki said, "I'm only one person but I want to make a difference." On February 7, 1985, the 37-year-old Camarena left his office to meet his wife for lunch. Five men appeared at the agent's side and shoved him in a car. One month later, Camarena's body was found. He had been tortured to death. In honor of Camarena's memory and his battle against illegal drugs, friends and neighbors began to wear red badges of satin. Parents, sick of the destruction of alcohol and other drugs, began forming coalitions. Some of these new coalitions took Camarena as their model and embraced his belief that one person can make a difference. These coalitions also adopted the symbol of Camarena's memory, the red ribbon. In 1988, the National Family Partnership sponsored the first National Red Ribbon Celebration. Today, the Red Ribbon serves as a catalyst to mobilize communities to educate youth and encourage participation in drug prevention activities. LaSalle Parish Sheriff Scott Franklin has participated in Red Ribbon Week events since he became Sheriff nearly 16 years ago. He considers his participation in Red Ribbon Week, along with his prison experience program for eighth graders as two of his most impactful legacies as Sheriff. "If we can reach just one child and keep them from the grips of illegal drugs, then all of the work is worth it," the Sheriff said. "If we can get them to see the dangers now and make their minds up to not give in to peer pressure and save just one life, then it's all worth it."
Throughout the week, Sheriff Franklin and members of his K9 division held demonstrations at all schools in the parish where they not only showcased the talents of their narcotic detection dogs but also talked about the dangers of substance abuse.
At each demonstration, the department's two, duel-trained canines, would take turns first finding hidden illegal narcotics in items brought to the school, such as old filing cabinets and dryers.
The second part of the demonstration featured the dogs using their criminal apprehension abilities. An LPSO trustee wore a specialized padded suit and then simulated a violent criminal to which the canine was released to apprehend using its biting technique.
Deputy Greg Schneider and his K9 Partner Max, along with Deputy Jordan Mayo and his K9 Partner Ralph, both Belgian Malinois, were perfect in their narcotic detection and criminal apprehension.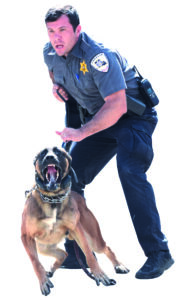 While the young and older students enjoyed the exciting dog work, perhaps the favorite of all was the department's newest canine member, Kolt.
Kolt is a year-and-a-half old bloodhound the LPSO recently acquired who is used for tracking purposes. Whether it is a lost child or elderly person, or an escapee, the bloodhound's tracking abilities could be the difference between life and death.
This is the Sheriff's Office third bloodhound since Franklin has been Sheriff and the department has used the dogs in the past with tremendous success.
Kolt's partner, Deputy Judd Roark, allowed the young dog to visit with students who enjoyed petting the lovable canine. It was Kolt's first public appearance.
Also at the demonstrations was LPSO Canine Trainer Daryl Husbands. Husbands has been instrumental in the training of the many department canines during all of Franklin's years as Sheriff.
One other team member involved in the demonstrations was Army SFC First Class Floyd Knighten. Knighten, an Olla native and LaSalle Parish resident, is a member of the Louisiana National Guard's Counter Drug Task Force, who also spoke to all students, encouraging them to remain drug free.
"Just say no and walk away," he said. The Sheriff noted that students watching the demonstrations is the closest he wants them all to be in experiencing the canines' work.
"This is the extent of how any child should see these dogs work," Franklin said, speaking of the demonstrations. "We are doing everything we can to keep them from experiencing the other side of these dogs; the side that will find them in jail."