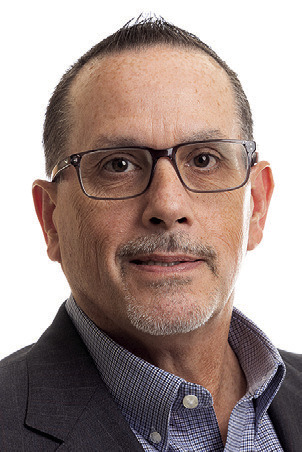 Columns/Opinions
November 8, 2023
Aligning with Terrorists
Craig Franklin:
It is disgusting and frustrating to me to see thousands upon thousands of people aligning themselves with the terrorist organization HAMAS since October 7. From college campuses to members of Congress, from marches to demonstrations across the United States, the number of pro-HAMAS voices continues to grow.
There are two options to consider when thinking about those dawning HAMAS colors and chanting phrases in support of HAMAS: 1. They are totally ignorant of who HAMAS really is and just following the crowd; or 2. They know exactly who HAMAS is and agree with its positions. Either of the two choices is a sad testament of where we are as a nation.
HAMAS is actually an acronym for Harakat al-Muqawama al-Islamiya (Islamic Resistance Movement) and is the largest and most capable militant group in the Palestinian territories and one of the territories' two major political parties. HAMAS emerged in 1997 during the first Palestinian uprising as an outgrowth of the Muslim Brotherhood's Palestinian branch.
The group is committed to armed resistance against Israel and the creation of an Islamic Palestinian state in Israel's place. HAMAS has been the de facto governing body in the Gaza Strip since 2007, when it ousted the Palestinian Authority from power.
In the Covenant of the HAMAS, this document clearly outlines HAMAS' stance on various issues. In it, for instance, its preamble calls for Israel to be "obliterated."
In Article 15, it states that Jihad (holy war) is the individual duty of every Muslim, especially in the face of "Jews' usurpation.
In Article 13, any one person or nation that is not adhering to the doctrines of the Qur'an and the Islamic Resistance Movement is labeled an infidel.
In Article 33, it prophesizes a great war where all fighters will join together to vanquish the invaders for Allah's victory.
And there is so much more in their charter, including the regulation of women to the role of childbearing and condemns Western organizations such as Freemasons, Rotary Clubs and intelligence agencies as "saboteurs."
They are in many ways equivalent to the Nazi's of the 1940's, just as that group called for the extermination of all Jews and was the orchestrator of the Holocaust, resulting in the murder of around 6 million Jews.
And make no mistake about it, the distinction of who HAMAS wants dead is not limited to Jews. Any person or nation that does not have their allegiance to Allah is considered the enemy and subject to death.
HAMAS was first designated a foreign terrorist group by the US State Department in 1997 and they continue to be on that list today, along with being designated a terrorist group by the countries of Israel, European Union, Canada, Egypt and Japan.
In a recent article by Dale Hurd of CBN News, he notes through his research that the chances of HAMAS sleeper cells being called to action in the United States today is very real.
"While the exact number of Hamas and Hezbolloah sleeper cells operating within the United States is not known, a comprehensive study by George Washington University last year found the most Hezbolloah activity in Michigan, New York, North Carolina and California," he writes.
The result of an open border has allowed the entry of Muslim extremists in the US to skyrocket. So far, this year alone, authorities have caught 151 people on the FBI's Terrorism Watch List trying to enter the US through the southern border – a number 50 times higher than just two years ago. And those are the numbers of individuals caught. There is no telling how many have entered our nation undetected.
These are people who want to destroy America and have the same mindset and theology as HAMAS.
What is ironic to me is that most of these college students who are protesting in support of HAMAS would not last five minutes in Gaza, because they would be killed by the very group they are supporting due to their various positions/ lifestyles.
Every member of Congress that has voiced support for HAMAS needs to be immediately charged by the United States with the laws we have for those who contribute to terrorist organizations.
For those who choose to align themselves with HAMAS, there should be extreme repercussions as a US citizen. If we don't stop this now, there is no limit and we will one day soon experience another 9-11.
I made a decision in 1994 to align myself with the God of Abraham, Isaac and Jacob, the line in which Jesus the Messiah was birthed. I'm so committed to that position that I am willing to be jailed or die for it.
If we do not have a spiritual awakening in our country soon, the day may come where that statement is tested.