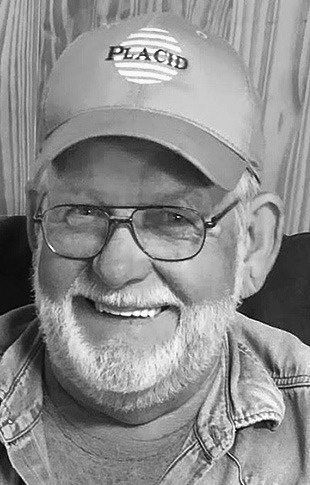 Obituaries
November 8, 2023
Jim Zeagler
James "Jim" Mirron Zeagler Sr., 63, of the Summerville Community, passed from this life on Wednesday, November 1, 2023.
He was born September 9, 1960 in Jena, LA to the union of his parents, Carl Mirron Zeagler and Ruth Marcelle Walpole Kelley.
Services were held at 10 a.m., Saturday, November 4, 2023, at Prichard Baptist Church, with Rev. Brenton Smith officiating.
Interment followed in the Summerville Baptist Church Cemetery, in the Summerville Community, under the direction of Kinner & Stevens Funeral Home.
He was preceded in death by his parents and grandparents.
Those left to cherish his memory include his wife of 30 years Nila Eubanks Zeagler; son, Jamie Zeagler of Lafayette, LA; daughter, April Jones Francis (David) of Jena; brother, Jack Zeagler (Vicki) of the Belah Community; sister, Jenny Zeagler Kight (Scott) of Dry Prong, LA; two grandsons, Weston Francis (Morgan) and Eli Zeagler; granddaughter, Kassey Allen (Chet); two great grandsons, Waylon Francis and Luke Allen; two great granddaughters, Ashlynn Francis and Hattie Francis; a special uncle & aunt, Dick & Mattie Zeagler of Jena; and host of other family and friends.
Pallbearers were Bob Kern, Benny Jones, Will Ratcliff, Michael Zeagler, Brayton Reeves and Grayson Walpole.
Honorary pallbearers were Larkin Jackson, James Mason, Kevin Paul, and his grandchildren Weston & Morgan Francis, Eli Zeagler, Kassey & Chet Allen, Waylon Francis, Luke Allen, Ashlynn Francis and Hattie Francis.