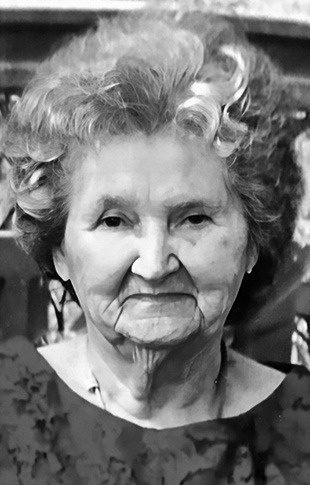 Obituaries
November 8, 2023
Murlee Wilbanks
Murlee Everett Walker Wilbanks, 91, of Monroe, LA, went to be with her Lord and Savior on Tuesday, October 31, 2023.
She was born April 23, 1932.
She was a member of Lakeshore Baptist Church. Mrs. Wilbanks enjoyed traveling, being outdoors, gardening, listening to gospel music and working in her yard. She was a fierce dominos player, and enjoyed cooking and spending time with family, especially her grandchildren and great grandchildren.
Services were held at 2 p.m., Friday, November 3, 2023, at Lakeshore Baptist Church, with the Rev. William Smith officiating.
Interment followed in the Ogden Cemetery, Liddieville, LA, under the direction of Mulhearn Funeral Home, Monroe.
She was preceded in death by her parents, Luther and Jessie Mann Everett; two brothers, Luther Lee Everett and Bobby Joe Everett; and three sisters, Billie Winn Thrower, Linda Nell "Lynn" Lewis and Betty Sue Smith; and husband, John Henry Walker.
Those left to cherish her memory include her children, John Walker (Pam), Frances Self (Doug), Carolyn Gates (Bob), Marilyn Drewett (Tom); seven grandchildren; eight great-grandchildren; one great-great-grandchildren; three sisters, Beverly Carrick, Janice Booth and Shirley Gates; as well as numerous nieces, nephews, cousins and many special friends.
Pallbearers were Trey Drewett, Kyle Drewett, Wes Self, Curt Self, Blake Self, and Gene Ford.
Honorary pallbearers were Jim Morphis and James Shelton.