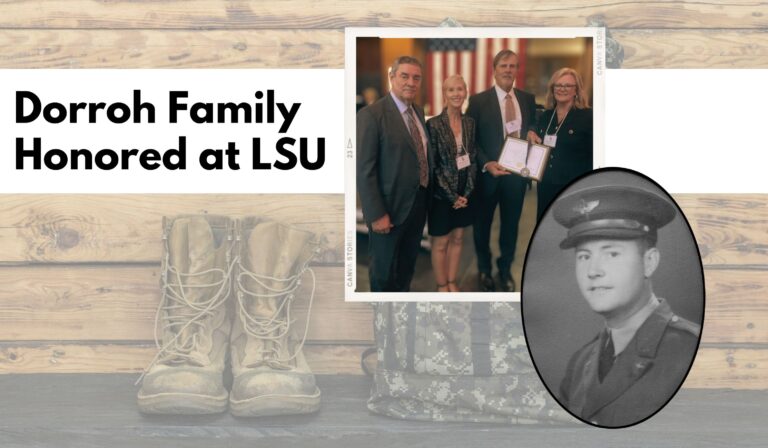 Dorroh Family Honored at LSU
The patriarch of the Dorroh family, Walter Evans Dorroh, Sr., was inducted posthumously into the one of Louisiana State University's (LSU) highest military honors, the Hall of Honor of the Cadets of the Ole War Skule, last weekend in Baton Rouge.
Dorroh, who passed away in 2013 at the age of 94, is the father of prominent local attorney Walter E. Dorroh, Jr. and grandfather to Evans Dorroh, an associate in the Jena firm Dorroh & Kendrick.
The extended Dorroh family was recognized during events at LSU November 9-11, including a banquet, induction ceremony and recognition on the field at the LSU-Florida football game Saturday night.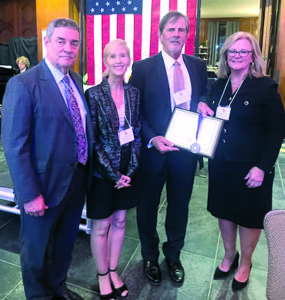 Many in LaSalle Parish remember Walter Dorroh Sr. from his time living in Olla and later Jena. The years he spent in LaSalle were marked with tremendous involvement in community affairs where he served as President of the Olla State Bank, President of the Olla Kiwanis Club, member and President of the LaSalle Parish School Board and was a strong supporter and sponsor of youth baseball in LaSalle Parish.
He helped originate the scholarship program of the Olla Kiwanis Club for worthy students to go to medical school and return to serve as doctors in LaSalle Parish. During the 1970's and 1980's, he served as President and CEO of Bank of Jena and in 1976 became a major shareholder, CEO and Chairman of the Board of Mansfield Bank and Trust which subsequently became Community Bank of Louisiana.
What many in LaSalle Parish may not know is he was a highly decorated pilot during World War II. He was very proud of his military service, even though he didn't boast of his outstanding feats of noble service.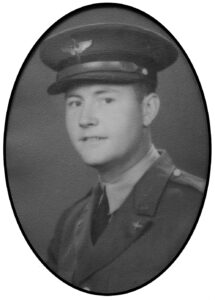 After graduating from LSU in 1941, where he was president of Pi Kappa Alpha Fraternity and on the LSU Boxing Team, he tried to enlist in the United States Marine Corps, but due to a knee medical issue, he was denied entry. This did not deter him from his desire to serve his country during the war as he enlisted in the United States Air Corp.
Upon graduating with a commission from pilot training, he served in Europe and Northern Africa campaigns as a pilot of the B-26 Maurader aircraft, which Senator Harry Truman labeled a "widow maker" due to its difficulties in landing and controlling in flight.
The Mauruders were the oldest medium range bomber group in the Mediterranean theater of combat, yet he piloted 51 bombing missions without losing a plane or soldier.
On his 49th mission, his plane was hit by anti-aircraft fire but he was able to pilot his damaged plane back to his base successfully. He flew missions over Florence, Rome, Bologna, mini-gun positions on the French Reveria, rail bridges in the Po Valley, the Ast ienserail yards, Florence rail yards and various sites in Northern Africa.
When he returned home, he served as an instructor at the flight school to train other pilots for B-26 planes.
Dorroh was awarded the Croux de Guerre with palms by the French government, Distinguished Unit Badge with Gold Leaf Clusters, the Air Medal with 8 Gold Clusters and was entitled to wear the blue, gold framed Distinguished Unit Ribbon. His unit was the only AAF unit to be cited by b o t h the French and United States governments and to be cited by President Roosevelt twice for bombing raid accuracy on Rom and Florence.
Along with his military career honors, he was a lifelong member of the LSU Alumni Association and season ticket holder and was honored in 2003 as the DeSoto Parish Alumnus of the Year.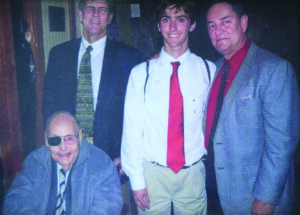 As one of the founding members of the DeSoto Chapter of the LSU Alumni Association, the chapter honored him with an endowed academic scholarship in his name for scholars from DeSoto Parish, where he served as a community leader in philanthropy and business leader.
He was also an active member in the VFW where he served as an officer.