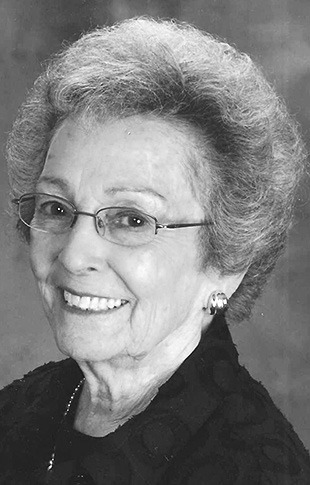 Obituaries
November 15, 2023
GG Taylor
Airlea "GG" Coleman Taylor, 98, passed from this life on Wednesday, November 8, 2023, in Carrollton, TX.
She was born August 7, 1925 in Jena to the union of her parents, the late Ted and Mary Coleman.
In the midst and turmoil of World War II, she married the love of her life, UV Taylor, and for the next 43 years they built their life together. They devoted their lives to God, family and tirelessly helping others. They were active members of Nolley Methodist Church. Along the way, they made lots of memories and many life-long friends in Olla and Winnfield before finally settling back in Jena near family and friends.
GG was a devout Christian and always helped the church and others in any way she could, including teaching Sunday School. She used her cooking talents to comfort and feed others. She loved attending church and Bible studies.
GG was a devoted wife and mother. She raised her children with love and care. Her guidance and support were unwavering. She instilled strong Christian and family values in her children as well as compassion and perseverance. She filled our home with love, warmth and laughter, where lifelong lessons were taught and memories were made.
In her later years, GG found immense joy in being a grandmother. Her love for her grandchildren knew no bounds, and she cherished every moment spent with them, creating lasting bonds and precious memories.
GG was an accomplished country cook, a talented seamstress, and a tireless caregiver to all and she shared these talents freely with family and friends.
A celebration of Airlea's life was held at 2 p.m., Sunday, November 12, 2023, at Hixson Brothers Funeral Home in Jena.
She was preceded in death by her loving husband, UV Taylor; an infant son, Dennis Wayne; her parents; and her sister, Mildred Coleman Kirl.
She is survived by one son, Charles Taylor (Gena) of Plano, TX; two daughters, Charlotte Kay Dietzel (David) of Shreveport, LA and Roxanne "Anne" Welch (David) of Houston, TX; five grandchildren, Christy, Bryan, Ashley, Reggie and Rob; and six great-grandchildren, Julian, Jacob, Anna, Hallie, Kellen and Olivia.
Pallbearers were Bryan Dietzel, Matt Taylor, Jake Allen Long, Walter Dorroh Jr., Hank Cooksey and Terry Peppers.